Welcome to Saints Peter and Paul Greek Orthodox Church located in beautiful, historic Frederick, Maryland. We have services every Sunday morning including many weekday/night services throughout the year.
Following Sunday services we invite you to join us for fellowship at our social hall in order for you to become better acquainted with us and our ministries. Join us and experience the richness of ancient Christianity as we witness the Gospel of Christ to Frederick and the surrounding area.
Click to Live Stream Church Services
Upcoming Services & Events
Monday, January 17
Martin Luther King Holiday - Church Office closed
9 am
Orthros/Divine Liturgy. St. Anthony the Great (cancelled due to inclement weather)
Tuesday, January 18
9 am
Orthros/Divine Liturgy. Sts. Athanasios & Cyril
Wednesday, January 19
9 am
Orthros/Divine Liturgy St. Mark of Ephesus
Sunday, January 23
8:30 am
Orthros/Divine Liturgy
Tuesday, January 25
9 am
Orthros/Divine Liturgy. St. Gregory the Theologian
Thursday, January 27
7 pm
Spring Festival Meeting
Online Chapel
Today's Readings
Saints and Feasts Commemorated
Visit the
Online Chapel
for more daily readings, hymns, a monthly calendar of saints and feasts, and more.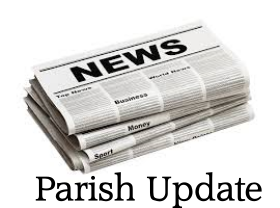 Announcements for the Week January 16
January 14, 2022
View more news »