Welcome to Saints Peter and Paul Greek Orthodox Church located in beautiful, historic Frederick, Maryland. We have services every Sunday morning including many weekday/night services throughout the year.
Following Sunday services we invite you to join us for fellowship at our social hall in order for you to become better acquainted with us and our ministries. Join us and experience the richness of ancient Christianity as we witness the Gospel of Christ to Frederick and the surrounding area.
Click to Live Stream Church Services
Upcoming Services & Events
Saturday, June 10
2 pm
Panorthodox Youth Workers Retreat
St. George Greek Orthodox Church, 7701 Bradley Blvd, Bethesda, MD 20817, USA
5 pm
Great Vespers @ St. George Bethesda, MD
Sunday, June 11
National Sisterhood of Presvyteres Sunday
8:30 am
Orthros/Divine Liturgy
11:30 am
Philoptochos Executive Board Oath of Office
11:45 am
Parish General Assembly
Sunday, June 18
8:30 am
Orthros/Divine Liturgy
12 pm
Greek Folk Dance Practice
Monday, June 19
Juneteenth - Church office closed
Friday, June 23
9 pm
Vigil Service for the Nativity of St. John the Forerunner
Online Chapel
The Apodosis of Holy Pentecost
Today's Readings
Saints and Feasts Commemorated
Visit the
Online Chapel
for more daily readings, hymns, a monthly calendar of saints and feasts, and more.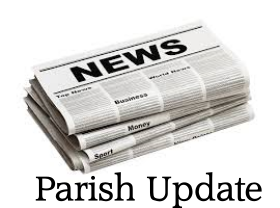 Announcements for the week of June 11th
June 09, 2023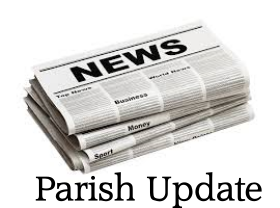 Announcements for the week of June 4th
June 02, 2023
View more news »